Gloucestershire County Council and other Major Projects Scrutiny
Some of the biggest changes to make your daily cycle easier and safer are often those others might not even notice, for example by providing a cycle contraflow or a short cut through.
However, to make Cheltenham and Tewkesbury truly cycle-friendly towns, the campaign also provides input and scrutiny to major projects. This includes making sure that major investments in cycle infrastructure deliver genuine benefits, and also making sure that major road expansions and changes don't increase risks to cyclists (and ideally make things better).
This page summarises the major schemes the campaign is currently monitoring.
B4063 Gloucester to Cheltenham Cycleway
The county council are working with Highways England to create a continuous cycle route between West Cheltenham and Gloucester, connecting through the edge of Churchdown to the cycle lane installed along the London Road as part of the COVID-19 emergency transport measures.
We have identified many deficiencies in the route, including multiple sections that fail to reach current safety standards despite having adequate road space to provide a high quality cycle route.
The campaign have also raised concerns that this project is being prioritised against local schemes that would have more benefit for local people wanting to cycle safely in their own communities.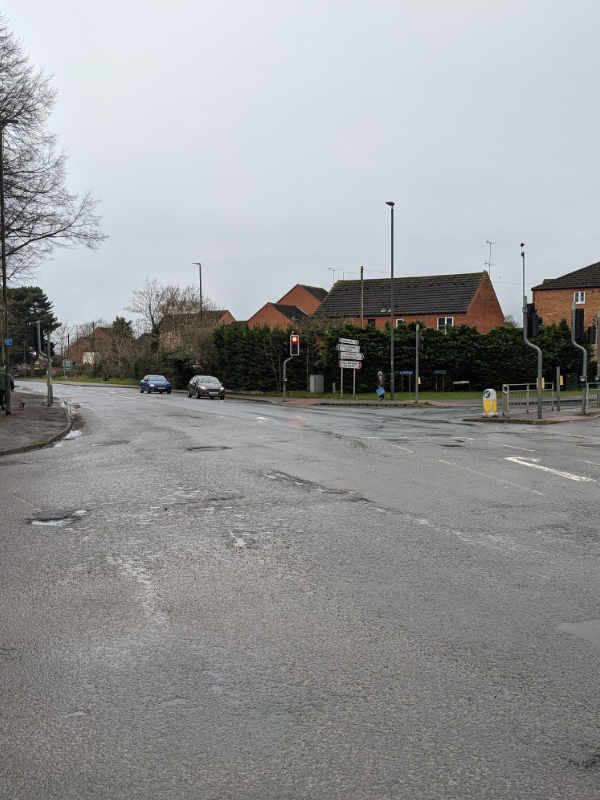 M5 Junction 10 'all ways' roundabout and link road
Funded in part through Homes England, this substantial motorway junction redesign will allow traffic to enter and leave the M5 from the South, whilst also providing a new north/south link to the Golden Valley development. Some cycle routes have been suggested, but there are substantial gaps, particularly across the new junction, and for residents in the new housing development to have active transport options to reach employment centres in the new cyber development.
The scheme has now progressed into the detailed design stage, and our earlier concerns about the impact of vehicle speeds and volumes, and the extra traffic generated by the additional road capacity, have not been addressed. The proposed separated infrastructure will provide a poor ride experience in many places, and we have submitted detailed feedback to the latest round of planning consultation in early 2022.
WCTIS & A40 Arle Court road expansion
Gloucestershire County Council is expanding the Arle Court roundabout to allow more traffic to pass through West Cheltenham, and on to the Golden Valley cyber central development, and into the town centre. It also adds some cycle infrastructure, particularly along the southern boundary of GCHQ, and potentially along the A40 from the Benhall roundabout to the Gloucester road. This route would eventually form part of the 'spine' that the council wants to develop to enable long distance commuting across the county.
Relying largely on shared paths, there is some potential for improvement at several key junctions towards the town centre. However, in our initial advice to the council, and our later detailed site visit, we highlighted a number of problems, particularly with the highly complex Telstar Way junction which requires up to five separate waits for signal lights for a pedestrian or cyclist to cross.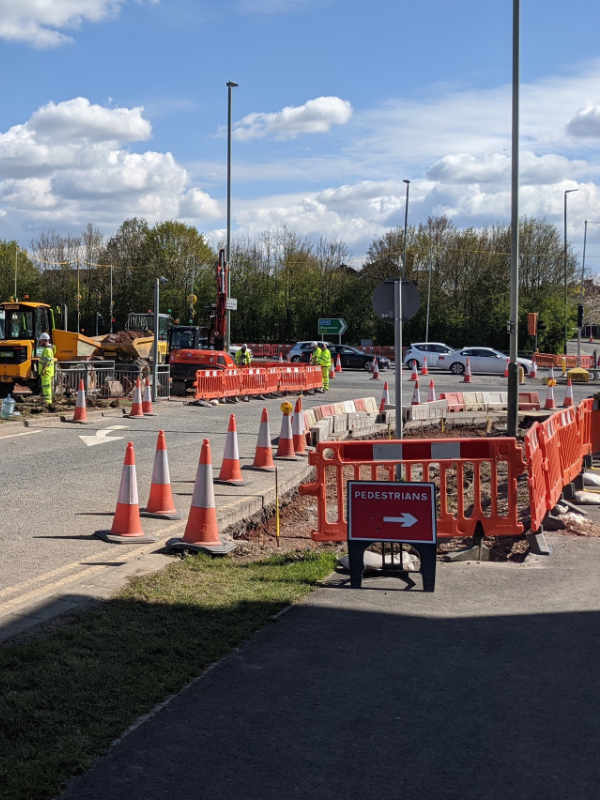 Bishops Cleeve to Cheltenham cycleway
Like many, we are still waiting for Gloucestershire County Council to make progress on a safe cycle route to connect Bishops Cleeve to Cheltenham. Whilst there have been multiple studies over many years, the council has so far failed to take any firm steps towards delivering a route appropriate for all those who need it.
We continue to highlight the importance of this link, and to flag to the council when other decisions they make (such as expanding the race course roundabout) directly endanger the likelihood of ever providing a route that is suitable for all those who would like to make this obvious journey.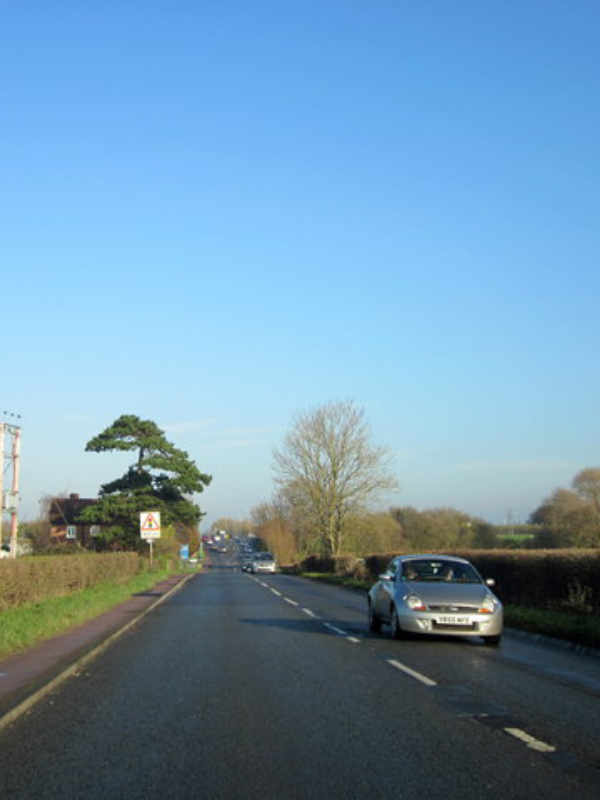 GWR Cheltenham Spa station car park and A40 pedestrian-cycle link
We provided substantial feedback to GWR throughout the redesign of the station car park, and like many in Cheltenham, are disappointed that the final design that was adopted by GWR severs the previous connection from the Honeybourne line across the station forecourt. After substantial dialogue between the cycling campaign and GWR, we have reached an agreement in principle that this access will be restored, and proposed a compromise design to achieve this, which is awaiting construction in 2022.
We also continue to monitor the next phase of the scheme to provide a pedestrian and cycling link from the station car park to the A40. We are awaiting agreement between GWR, Cheltenham Borough Council and Gloucestershire County Council for this vital link to be progressed.