Building a high quality cycle environment
Start with our local knowledge and broad expertise.
Creating an effective cycling network takes a lot more than just building a couple of cycle lanes.
As a campaign, our membership includes a varied mix of cycle users from children and families to competitive sport riders, and those with decades of experience in promoting and enabling cycling.
Whilst the guidance on this page provides some useful resources, we would always recommending contacting us to discuss any initiatives or schemes, so we can support you throughout the development and implementation journey.
There is no one size that fits all, and it takes a detailed understanding of the area, context, traffic and people to plan effective interventions. Standards are under constant development, and engaging with local expertise is vital.
If you're interested in what might make a difference in your area, a great place to start if you're thinking about your local area is our wish list. This highlights some of the key interventions we've identified that could easily improve conditions for cycling.
Gear Change: A bold vision for cycling and walking
Published in 2020, Gear Change outlines the Department of Transport vision for cycling and walking. It is clear;
"Cycling is or will become mass transit and must be treated as such." (DfT)
It highlights four key themes;
the need for better streets for cycling and people,
the importance of placing cycling at the heart of decision making about out places,
the vital role Local Authorities (councils) have to play in leading this change, and
the importance of enabling cycling through training and support, combatting bike theft, and appropriate legislation and safety standards for motor vehicles.
It also committed to a programme of investment, providing funding to ambitious local authorities wanting to do more on cycling.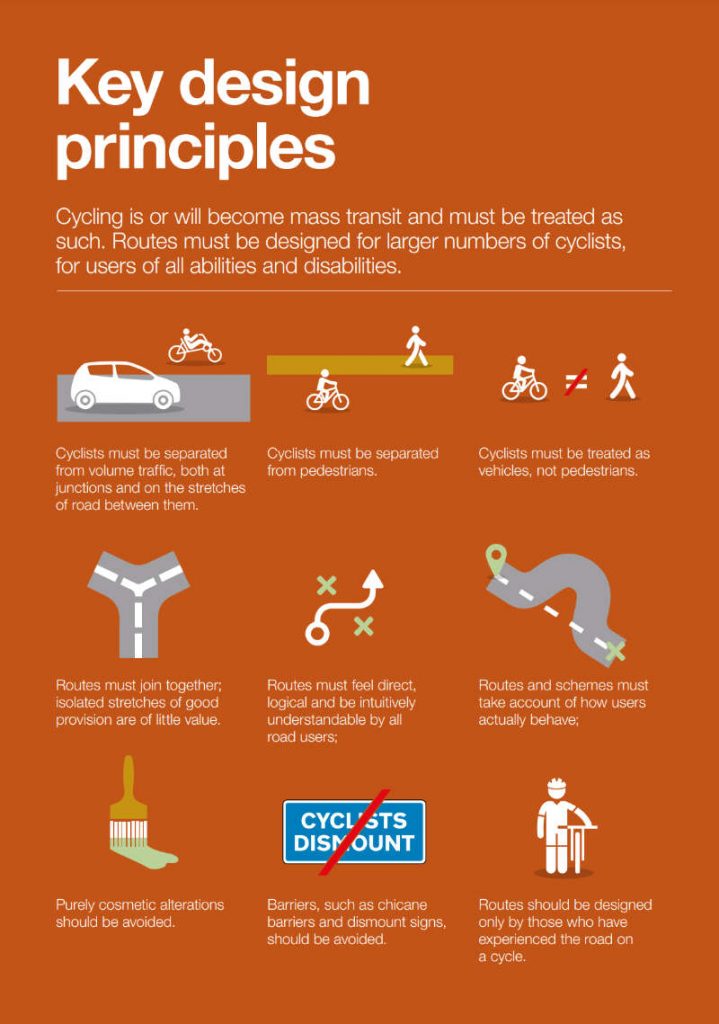 Cycle Infrastructure Design – UK LTN 1/20
Alongside Gear Change, LTN 1/20 (Local Transport Note 1/20) was published in July 2020, containing detailed design guidance and minimum standards for cycle infrastructure design in the UK.
It is a freely available starting point for those interested in understanding how the needs of cycle users should be considered, with illustrations and examples of poor and good practice.
At its core are overarching design principles, five 'dos' and five 'donts', and then detailed information on planning space for cycling within the highway, separated routes, and the particular needs for junctions, networks and cycle parking.
It also includes checklists now in use for assessing the suitability of routes (the Cycling Level of Service tool), and the likely accessibility of junctions to different cycle users (the Junction Assessment Tool).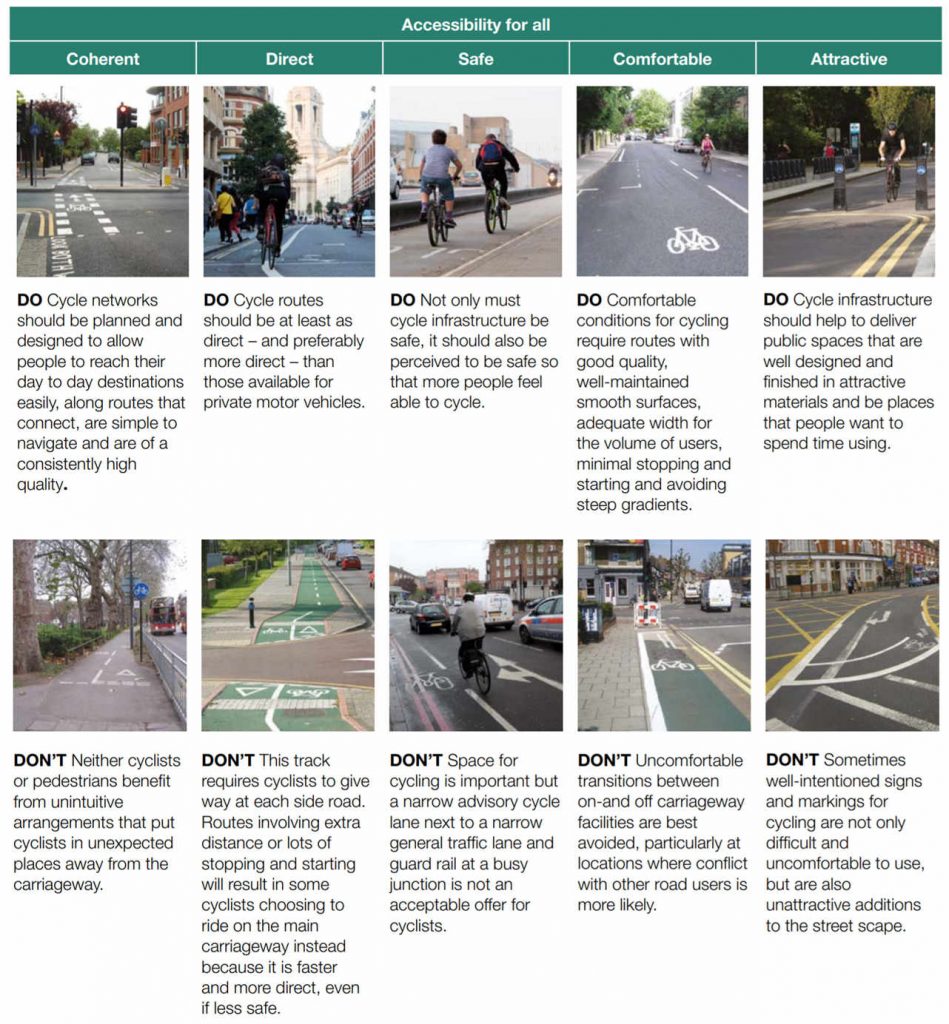 Design manual for bicycle traffic
The Netherlands is known for its high rate of bicycle use, provides the widest range of cycling know-how, and is famous for its cycling infrastructure.
Originally published in 2006, and substantially updated in 2016, the CROW Design Manual for Bicycle Traffic covers everything from policy to built infrastructure.
The manual aims to help designers and policymakers to "give the bicycle a full-fledged place in the traffic and transport system and offers a wide array of arguments, empirical data, ideas and tips for effective cycling infrastructure and appropriate cycle facilities".
It sets a standard for providing an environment where cycling can flourish. The manual is available to purchase from CROW (Cost 142EUR May 22).
The Cheltenham & Tewkesbury Cycling Campaign has access and experience using this resource, and can therefore bring this to your project or problem. Contact us here.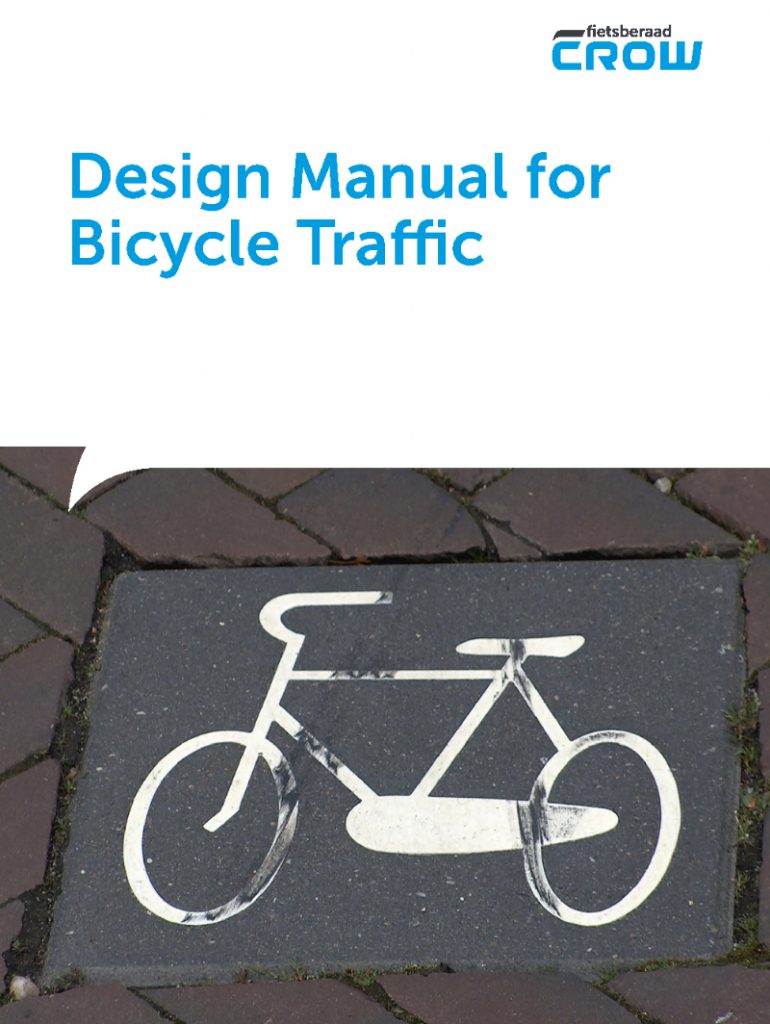 Making Space for Cycling
Published by Cyclenation, with authors including current members of the Cheltenham & Tewkesbury Cycling Campaign, Making Space for Cycling is an accessible and comprehensive guide to design approaches for on-road, off-road and cycle facility design.
Sections include;
Guidance on secure, accessible cycle parking
Principles for building a network that reaches every front door
Dos and Don'ts for high quality infrastructure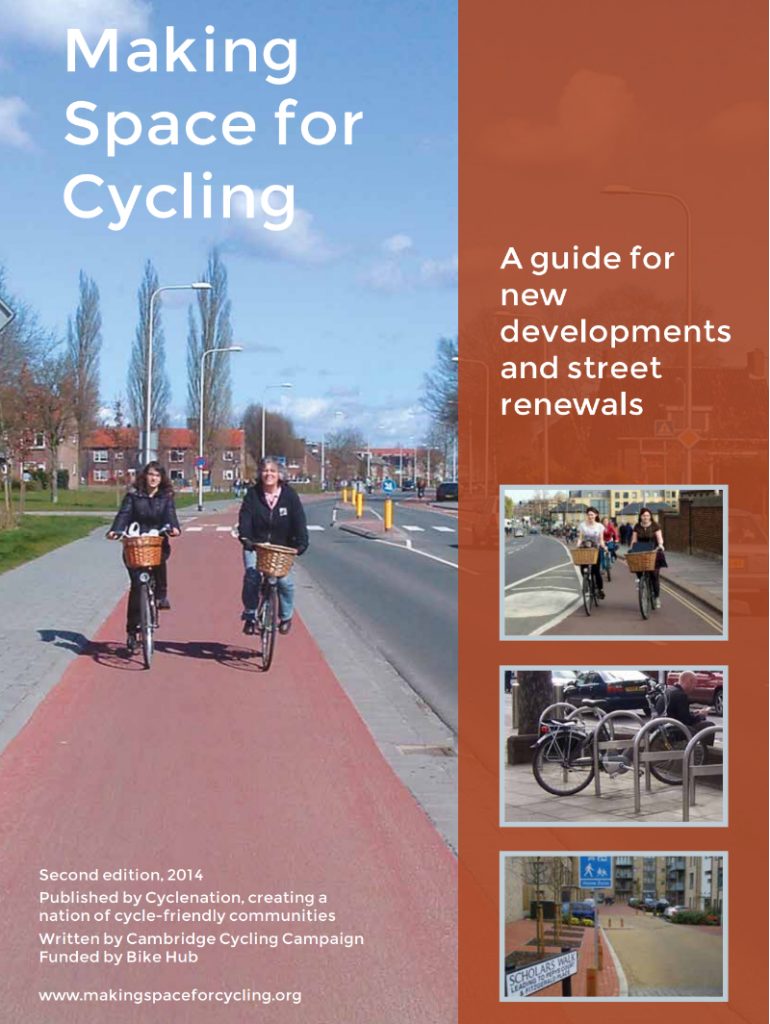 Inclusive Cycle Design
With the right environment and facilities, cycling can be accessible to a wide range of people, irrespective of age, gender or disability.
Wheels for Wellbeing publish an important guide that highlights the responsibilities of those who design transport networks to consider issues of equality, common problems and opportunities and solutions that can create inclusive mobility for all.
It covers details that are easy to get wrong, including;
Surfaces and visibility
Turning circles
Access control barriers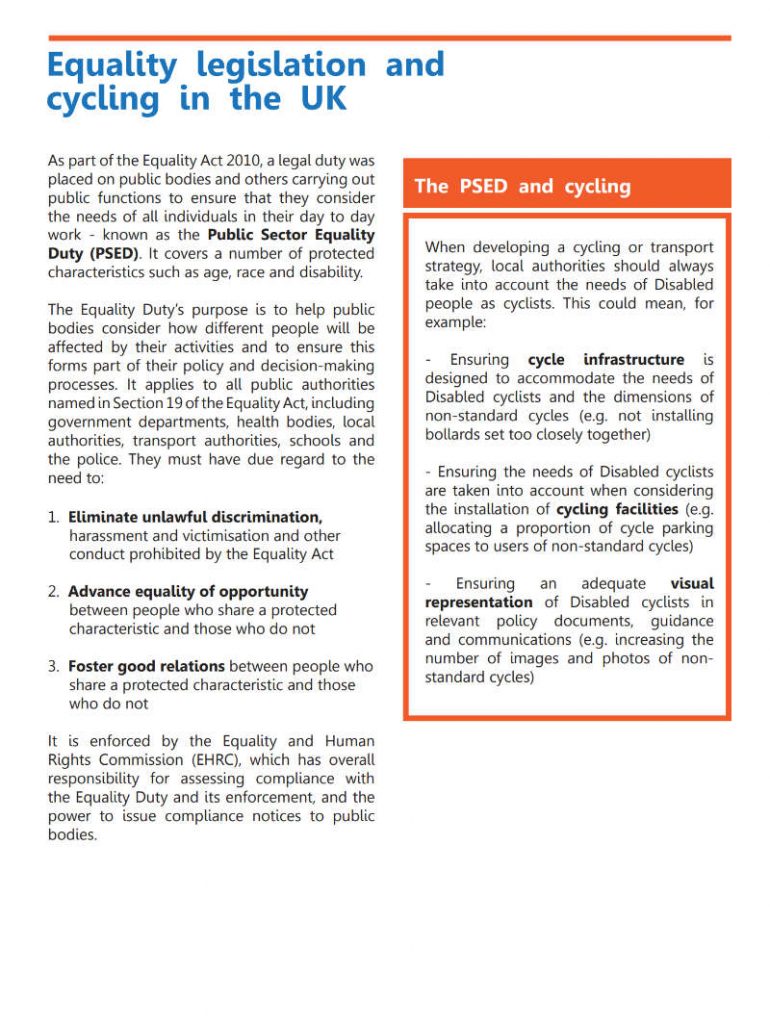 Active Travel England and other government reports
Active Travel England is the government's executive agency, established in 2022, and responsible for improving the standards of cycling and walking infrastructure in England.
It is sponsored by the Department for Transport, and has been given responsibility to appraise major cycle proposals, having influence over allocation of funding to local highways budgets.
Its Chief Executive is Chris Boardman, a longstanding champion of accessible cycling and lead for the transformation of Greater Manchester's vision for cycling, and its Head of Inspections is Brian Deegan, an experienced designer of cycle infrastructure.
The all-party parliamentary cycling inquiry 'Get Britain Cycling' is a useful background to what is required to deliver on mass transportation through cycling.
Online Courses
If you'd like to do some online learning, there are a couple of fun, free MOOC (Massive Open Online Courses) that are worth a look.
Alternative Mobility Narratives, available on Coursera, explores how the motor vehicle became such a dominant power in street planning, and how other perspectives might positively reshape our transport systems.
Designing the cycling city, available on Urban Mobility Courses, and led by Lior Steinberg, gives you a structured introduction to some of the important themes in planning streets for cycling, and how some cities are approaching them.
Youtube Channels & Videos