Easy cycle routes around Gloucestershire, including Cheltenham & Tewkesbury
We produce several maps and route guides to help you find the most appropriate cycle routes for you and your family across Gloucestershire, including Cheltenham, Bishops Cleeve, Tewkesbury, Cirencester and Gloucester. They're also helpful if you are a local leader or transport planner to see where people are currently excluded from cycling by hostile road environments, and where change is most needed. (Read more about our mapping standards below)
If you're looking for ideas on traffic free/traffic light core routes around Cheltenham and Gloucester, you'll also find a Google map of these routes below. We're adding to this map with route highlights, such as pictures of cycle parking and barriers so you can check the route is suitable for you.
Finally, we're also building a video library of filmed routes if you need to visualise a route before you give it a try.
Cheltenham & Bishops Cleeve Cycle Map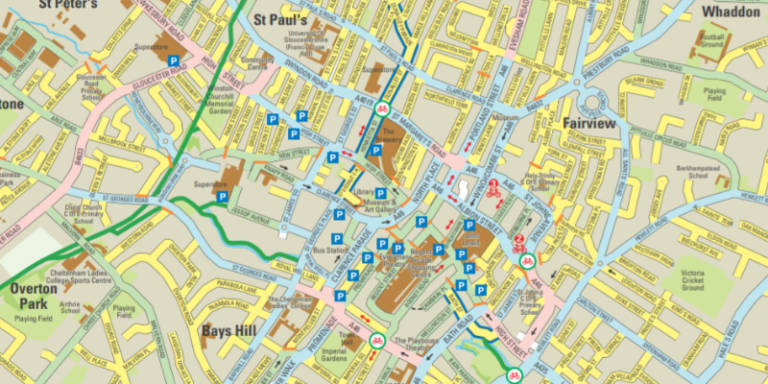 Tewkesbury & Ashchurch Cycle Map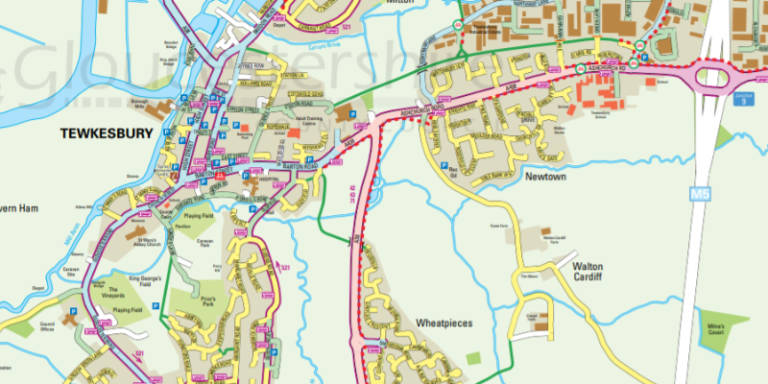 Cheltenham and Gloucester Low Traffic Route Ideas
Although less comprehensive than the maps above, our Google map shows the most segregated routes in Cheltenham, which may be helpful when cycling with younger children or when just starting out. Gloucestershire County Council has historically over-relied on shared footpaths, and whilst they may provide a useful starting point, the relative speed of pedestrians and cycle users, as well limitations on the space, may mean you quickly want to use the maps above to plan alternative routes as your confidence builds.
Video Guides
We're hoping to build up a library of route films. An example route, from Benhall Park and Woods through Cheltenham Town Centre and past the Lido and Cheltenham Hospital to Cox's Meadow is shown below as an example;
About our maps
Our downloadable maps are developed to a standard for cycle mapping that we developed, showing not only specific cycle routes, but also the suitability of every road. If you're new to cycling, you can start using the yellow roads, and as your skills and confidence increase, add in green roads, and eventually the blue and red roads. We also offer design and consultancy services for mapping new areas.