We'd love you to join us for a social meet up at Deya Brewery, Lansdown Industrial Estate, Cheltenham at 2pm on Sunday 28 November 2021 for an informal catch up. There will be a chance to meet other members, Cheltenham's Bicycle Mayor Bex, and C&TCC committee members. It will also be a great chance to discuss our plans for next year, which we would love your feedback on.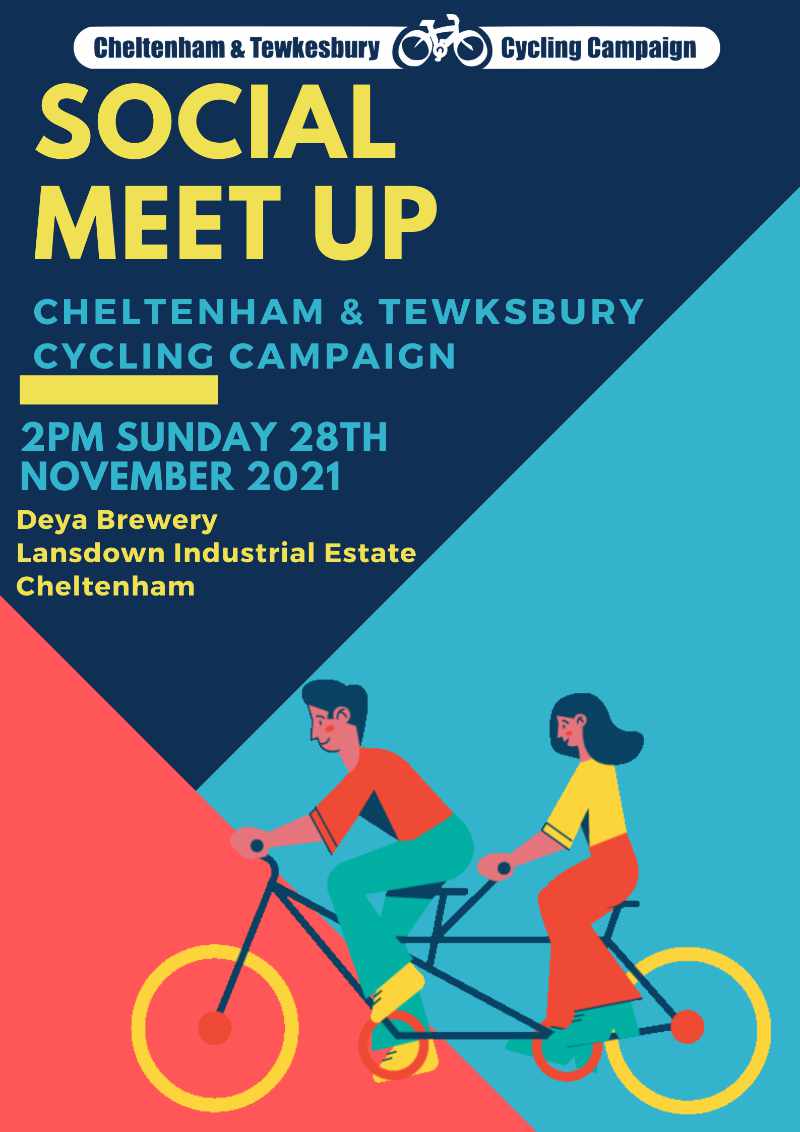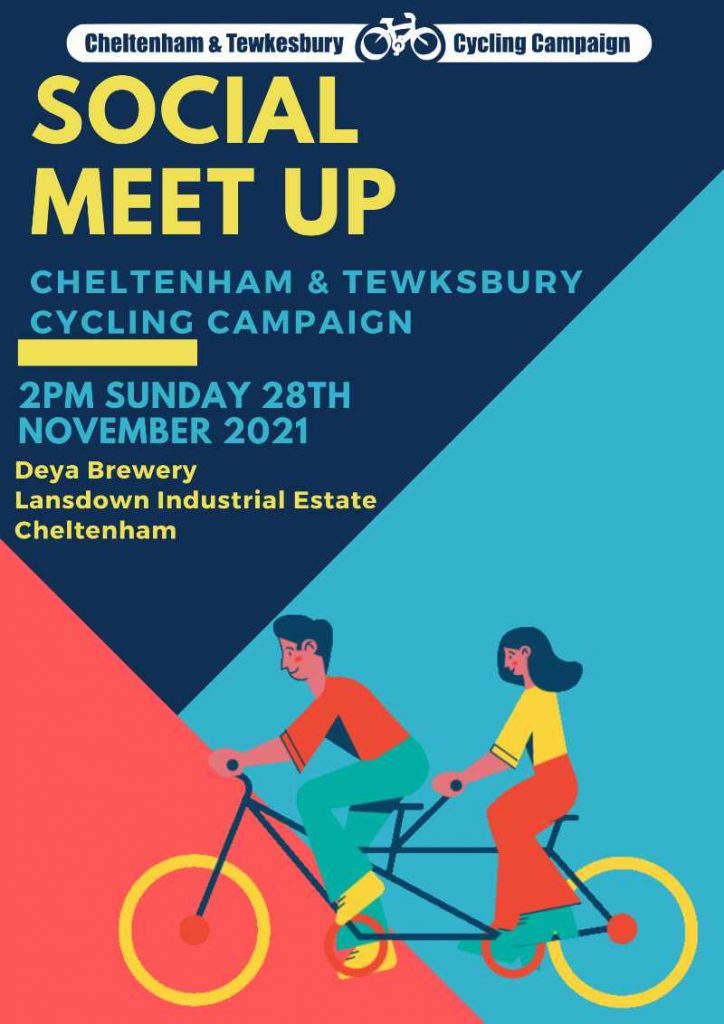 AGM
The AGM was held on zoom on 11 November 2021.
The regular business of the campaign was approved, including the minutes of the 2020 AGM, the adoption of the annual report and the accounts.
Six committee members were also elected to serve for the next year;
Andre Curtis (Chair)
Chris Chiswell (Secretary)
John Franklin (Treasurer)
Bex Mountford
James O'Keefe
John Mallows
Any member of the C&TCC is welcome to join us for meetings. Please contact us and we can make sure you receive the invite.
The proposed plan for 2021/22 was presented, and there was a good discussion of a range of opportunities, including how to collaborate with elected members eager to move cycling forwards, priorities for developing cycle routes in Cheltenham and Tewkesbury, ensuring the campaign develops better links with Tewkesbury, and opportunities for get togethers such as cycle counts.
The committee looks forward to working to support members, and indeed all cycle users, and those who want to cycle and help others to do so, across Gloucestershire in the coming year.