Completing a link from the Cheltenham Spa railway station car park to the A40 Lansdown Road has been a campaign priority for many years for the cycle campaign. It opens up a safe access route from south and west Cheltenham to the Honeybourne Line, connecting the town centre, Tommy Taylor leisure centre, GCHQ and residential areas without needing to use the busy Gloucester Road.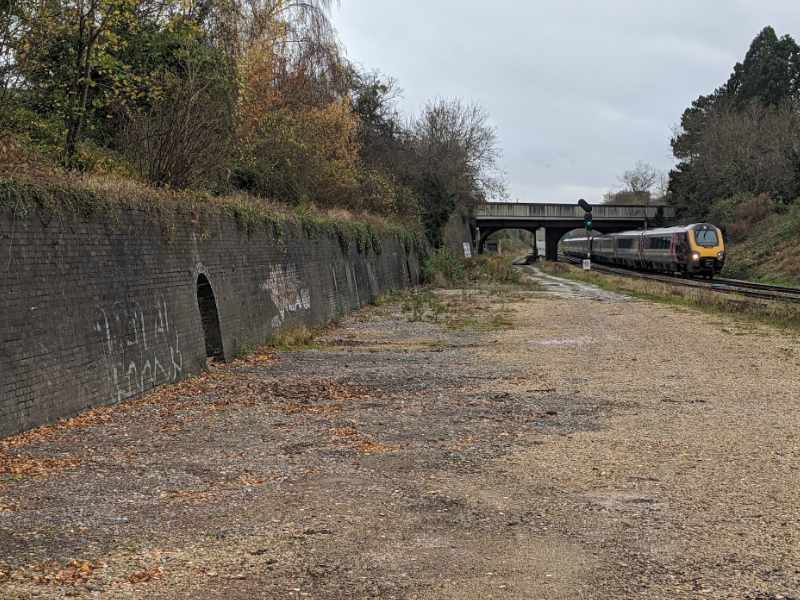 The last week has seen a positive step forward with the announcement that Cheltenham Borough Council have signed an agreement with Great Western Railways (GWR) to maintain the link, meaning construction plans can now progress for the link bridge. Their announcement today hopes that the link will be completed and open by 2022.
Due to the substantial change in height, the ramp cannot go directly on to the A40, but instead needs to pass under the main road and then switchback before emerging on Shelburne Road. The campaign is already in dialogue with GWR about their plans for the link, but the first public plans shared with the announcement suggest that our focus will need to be on making sure the ramp is safe and accessible for all, particularly through;
Ensuring an appropriate width and gradient for the ramp to allow comfortable use by the wide range of users expected, particularly recognising the potential for busy bi-directional use during commuting hours
Ensuring an adequate turning circle at the switchback for users of cycles adapted for disabilities, families with cycle trailers and cargo bikes
Highlighting the difficult crossing from Shelburne Road for onward journeys on the A40 cycle routes, and the importance of how this will interface with the West Cheltenham Transport Improvement Scheme (WCTIS).
Seeking progress on providing a safe connection from the Honeybourne line spur past Waitrose into the town centre, particularly since the failure of the final stages of the Cheltenham transport plan.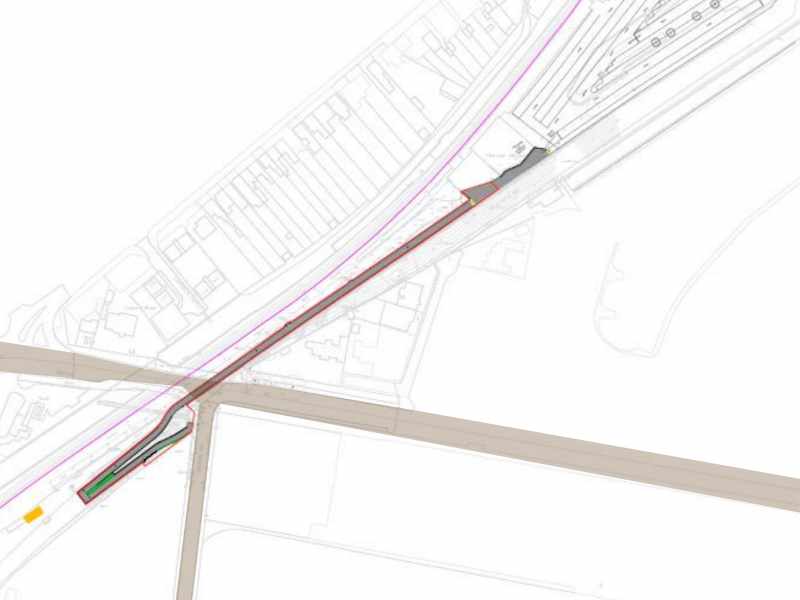 The committee will review the plans in more detail at its next committee meeting, but has already provided outline feedback to GWR.
Max Wilkinson (Lead member for climate emergency, CBC, Liberal Democrat) was interviewed by Gloucestershire Live about the announcement, in which he recognised the long standing commitment of the Cheltenham & Tewkesbury Cycling Campaign to seeing this link completed.
"I'd also like to thank Cheltenham and Tewkesbury Cycling Campaign for their very long-running efforts to keep this on the agenda."

Max Wilkinson, Cheltenham Borough Council, Lead member for Climate Emergency.
The developments also highlight the important work of the campaign to seek rectification of ongoing safety concerns at Cheltenham Spa station, where £500,000 of recent cycle-rail investment has created an unprotected link route to the new link, and no direct forecourt access with 'cycle dismount' signs.