We are so excited to share our reflective campaign stickers, allowing you to show your support of the Cheltenham & Tewkesbury Cycling Campaign, and to increase awareness of our activities to a wider group of people.
We're able to campaign effectively because of the breadth of people we represent, and expanding this even further helps make sure we truely represent the voice of cycling in north Gloucestershire.
The stickers are 5cm in diameter, and have a semi-permanent adhesive suitable for attached to cycle frames, equipments, laptops, or other hard surfaces. They've got a holographic background, which gives some added reflective effects.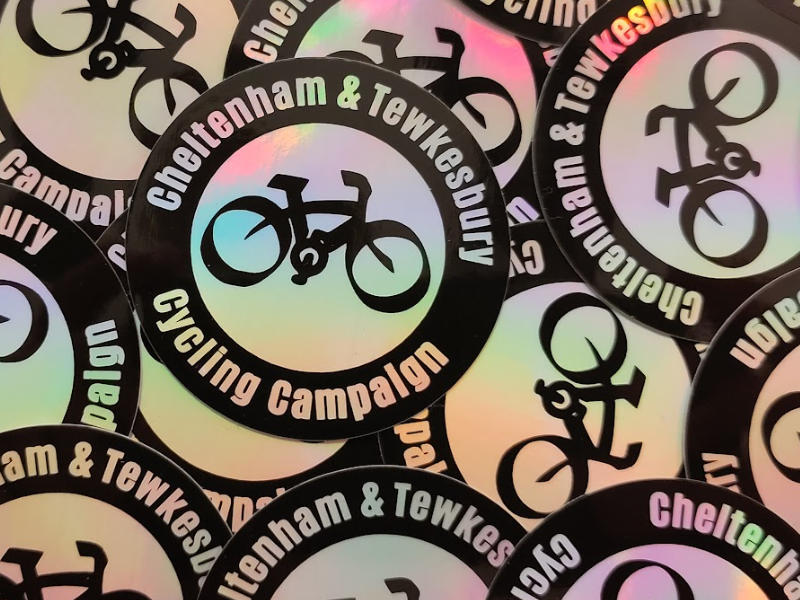 We think they look particularly fab on top tubes so they shine out when your bike is parked as well, but we're looking forward to seeing any more creative placements that you can come up with!
We'll have them with us at future events and meetings, but if you'd like to get your hands on them now, just complete the form below. They're available free to members, and to absolutely anyone around Cheltenham, Bishops Cleeve and Tewkesbury. If you live further afield, we'll still try and get them to you, but it might just take us a little longer.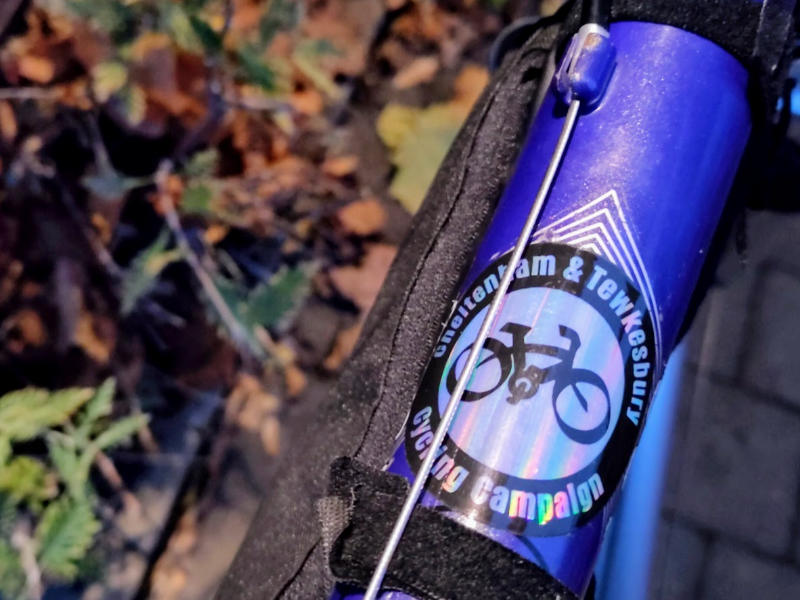 They're first come, first served, and whilst we'll obviously reorder them if we run out, we can't promise availability for everyone.
Once they're on your bike, or you see them out in the wild, don't forget to take a pic and tag us on our social media channels @CheltTewksCycle (Twitter/Facebook)
Order your stickers today
Complete the form below and we'll get the stickers to you as soon as possible.